Move spam to folder on Exchange accounts
Step 1
Open the website https://exchange.ovgu.de
Step 2
Login with your OVGU account (NOT your Email address) and your password
Step 3
Create a new folder to which spam-mails should be moved
Step 3.1
Right click on your name on the folder list on the left side and choose "Create new Folder"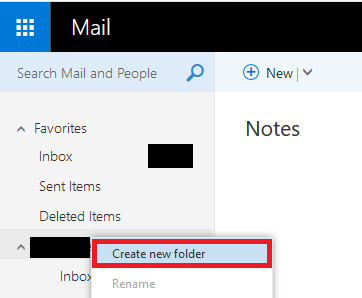 Step 3.2
Enter the name of your new spam folder. In our example we call it "MyJunk". After that press Enter on your keyboard.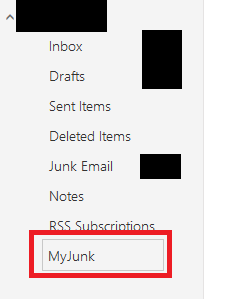 Step 3.3
Now click on your newly created folder. Then click on the gear at the upper right cornerand click "Options".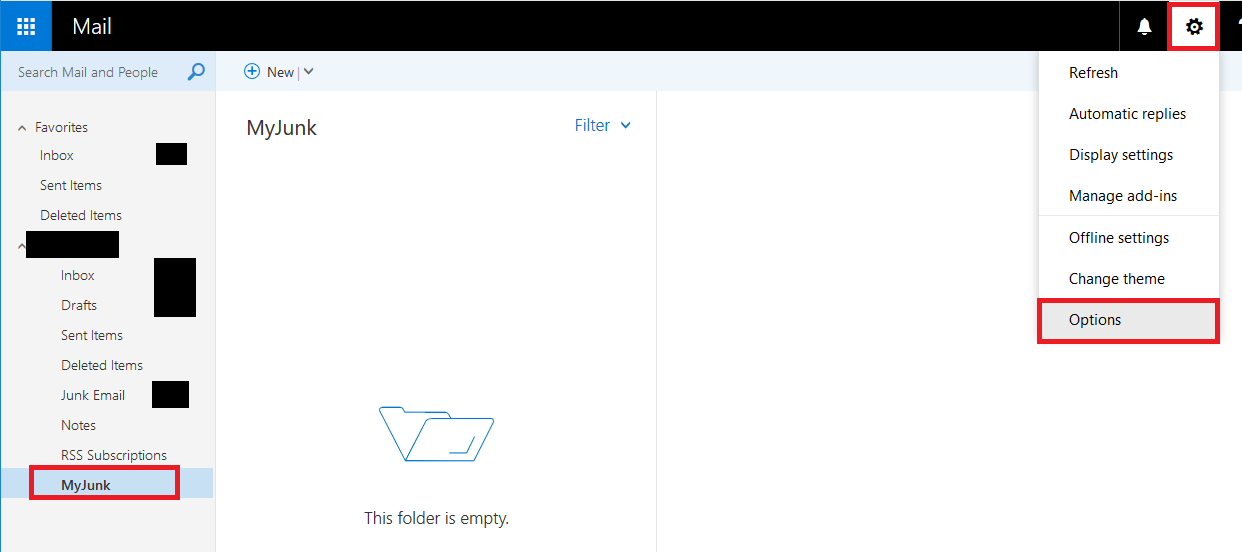 Step 3.4
Then click "Inbox and sweep rules".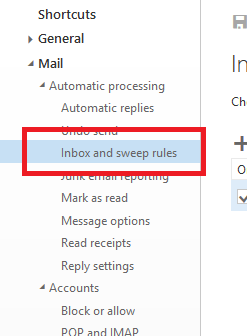 Step 3.5
In the Inbox Rules section, click on the "+" (Add):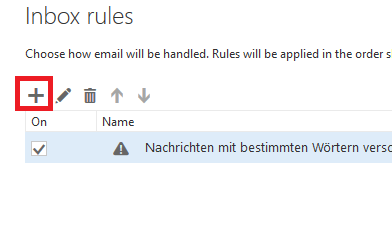 Step 3.6
In the New Inbox Rule window, click first on the "When the message arrives and meet all these conditions" box, then click "Contains these words" and then "In the message header ...".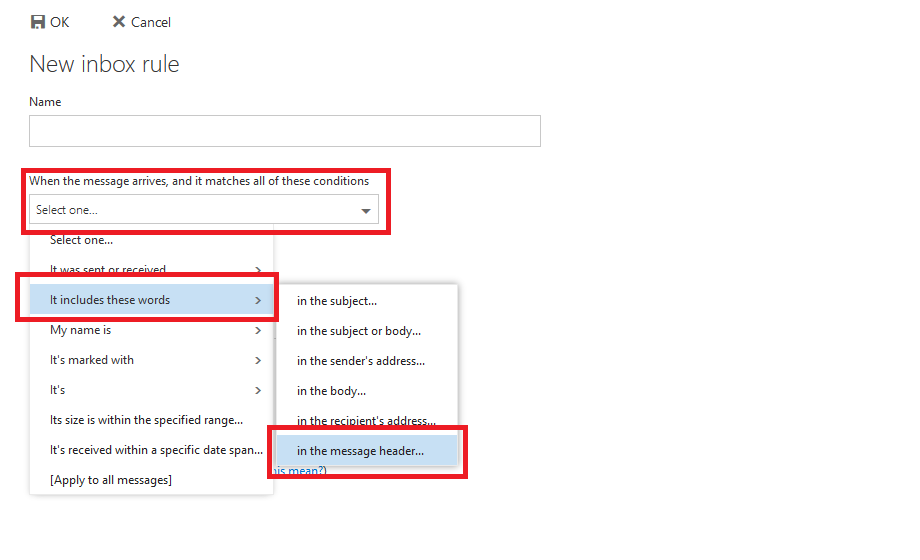 Step 3.7
In the window "Specify words or expressions" please enter the string:
"X-PMX-consideredAsspam: yes"
(without quotation marks) and click on the plus symbol to add. Then click on "OK"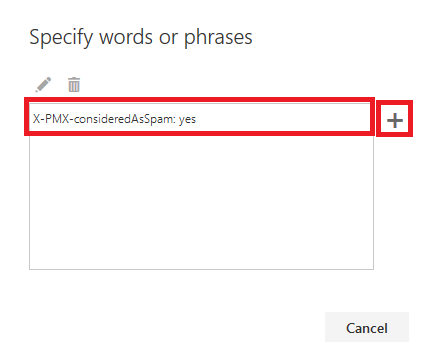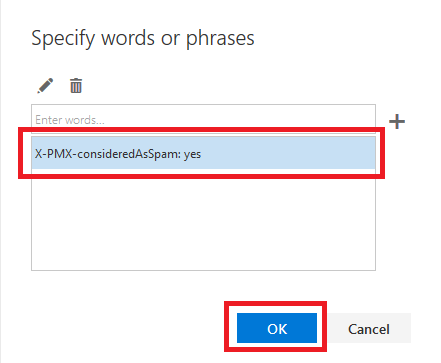 Step 3.8
In the "Do all following actions" section please select "Move, copy or delete" -> "Move message to folder"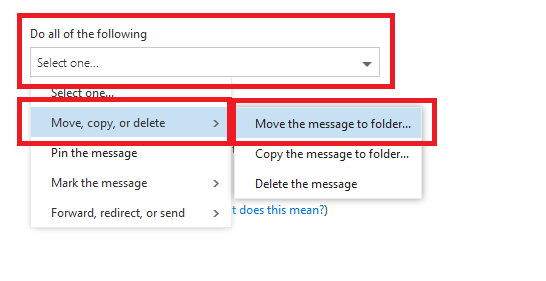 Step 3.9
Now select the previously created folder (in the example MyJunk) and click "OK".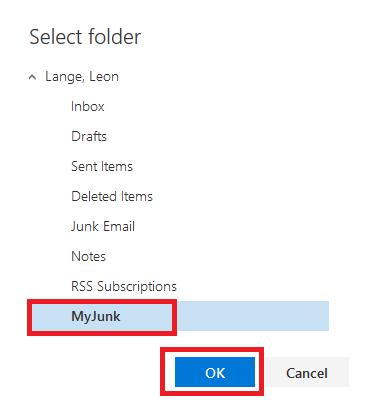 Step 3.10
Now save your new rule.